The Clover K-8 School community is struggling. A recent health crisis and a wealth of other challenges have lowered well-being, for many, to crisis levels. But as the shadow that looms over Depthvale darkens, one class of students starts battling back. With sights on how learning can help them contribute, the students face fear mongerers, naysayers, bullies, and even a villain of their own imagination, all to keep Crisis from ruling the world.
This tale of hope amid challenging times will reveal to readers education's true purpose, show you the steps to create real change, and help you and all those around you discover the wonderful ways you can add to the world.
from the foreword by Marc Brackett, Ph.D.
This book marks a true meta-moment for schools­­, a chance to consider what your best school would look like, and to choose the behaviors that bring it to life.
Director, Yale Center for Emotional Intelligence
Professor, Yale Child Study Center
Author of Permission to Feel
Patrick Fisher
The Depthvale Detectives uses the power of storytelling to connect readers to the change that is essential in education. Every educator will be able to read this, see themselves and their school, and begin to think about how they can truly contribute to their own school community.
Principal, Meramec Elementary, United States
Suchetha Bhat
The story of the Depthvale Detectives is gripping. . . . The book transcends all boundaries and becomes relevant to everyone who interacts with the education system.
CEO, Dream a Dream, India
Ellen Perconti
Don't let the story format fool you—this is a deep dive into school culture and practices. The Depthvale Detectives provides an opportunity for teams and individuals to engage in thinking, dialogue, growing, and change without accusations or judgement of how your school has operated in the past. . . . I look forward to sharing this book and engaging teams in new ways. We can all identify the 'crises' in our systems. Now, let's engage and learn so that we contribute back!
Superintendent, Goldendale School District, United States
Enid Smith Becker
When learning is student centered, equitable, and purposeful, everyone benefits. . . . If you are a teacher or administrator and are not sure how to begin to create meaningful change, this book is a great place to start.
National Board Certification Secondary Teacher, International School, United States
Vishal Talreja
Contributive learning is the only counter to an environment of crisis—a powerful and succinct message conveyed through an illustrative and engaging story that cuts across complexity and makes the idea come alive.
Cofounder, Dream a Dream, India
Catherine Millett
This book is what we need today! . . . The concept of contributive learning is very powerful and speaks to the need to see beyond the immediacy of our typical metrics. We all need to be in learning for the long run. As I read the book, I envisioned a community-read approach with discussion among and across different groups—students, teachers, families, youth organizations. . . . This book is a resource to drive change.
Educational Testing Service (ETS), United States
Dr. Jean Clinton
I have really enjoyed reading and learning from this book. . . . What if we saw our learners as capable, curious, and full of potential, and that perhaps our current system does not reveal all that potential? What if we led an inquiry into creating opportunities for our learners and educators to make a difference in their world? To see contributive learning as an ESSENTIAL outcome of educational systems would be a bold and exciting move in the right direction.
Clinical Professor, Department of Psychiatry and Behavioral Neurosciences, McMaster University, Canada
Dr. Chris Unger
The crisis is here. And really, it has always been here. . . . The question now is: What can be done? When will we stop to take the deliberate, creative action needed to combat the crisis? My hope is now. If we do, then we will have moved this tale from story to reality—and, in doing so, made a better world.
Teaching Professor, Graduate School of Education, Northeastern University, United States
Judy A. Fancher, Ed.D.
This guidebook reminds educators to lean into opportunities that create connections for students and staff. . . . I would recommend this exploratory process for any educator seeking a renewed vision for teaching and learning.
Assistant Superintendent, Curriculum and Instruction, United States
Chris Dench
I found the way the story takes the concept of change management and change agents and brings them to life to be invaluable. . . . The Depthvale Detectives will help us move to a more inclusive school focused on well-being, meaning, and fulfillment.
Principal, Kilcoy State High School, Australia
Suzanne Lewis
As a teacher, it is so essential not to get so lost in our work (curriculum, standards, and assessments) that the purpose is lost. It is time to take a look at the big picture. . . . This book gives contributive learning the imagination required to engage readers and at the same time present the material we need. Fantastic!
Teacher, Holy Rosary School, United States
Dr. Jennifer Adams
Innovative and timely. The Depthvale Detectives takes a substantively different approach to 'How to Improve Schools,' both in terms of content and format. . . . The end result is students and staff who can contribute to making this world a better place.
CEO, Educating Leaders Consulting
Executive Committee, Karanga: The Global Alliance for Social Emotional Learning and Life Skills
Vipin Thekk
With great diversity of characters and a student-led focus, this book teaches young people that they do not need to wait for someone else to start something, that they have the ability and power to make change in their communities in many different ways if they just start somewhere.
Director, Youth Years, Ashoka, United States
Mary Coverdale
In The Depthvale Detectives, ordinary people become heroes in a story that empowers change at the grassroots of our schools—our classrooms. It exposes the barriers faced by leaders, teachers and students as they tackle some of our biggest issues, and serves as a 'how-to' manual for focusing on what really matters in education. . . . The issues facing our schools, communities, and world seem overwhelming. But this book shows us that, together, we can overcome them.
Director, The Learner First, Australia
Dominic Regester
The Depthvale Detectives and the Great Education Crisis is a fantastic resource for schools. . . . The purpose of school and education ought to be to make people's lives and the world better. Contributive learning is a brilliant way of thinking about how to realize that purpose, how to add to the world.
Program Director, Salzburg Global Seminar, Austria
Executive Committee, Karanga: The Global Alliance for Social Emotional Learning and Life Skills
Authors Joanne McEachen and Matthew Kane's years of experience leading educational change makes The Depthvale Detectives and the Great Education Crisis not only a joyful and spellbinding story, but a powerful resource for leading school change. With its embedded five phases of the Change Team Experience and accompanying tools, insights, and strategies, school communities can embark on a collaborative journey that drives deep discussion, develops well-being, and lights up the path to contributive learning.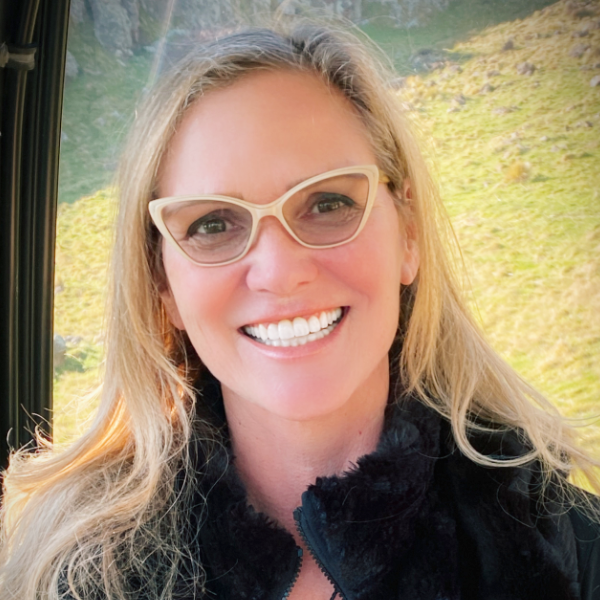 Joanne McEachen
Founder and CEO, The Learner First
Joanne McEachen, Founder and CEO of The Learner First, brings over 30 years of experience to offer insights and strategies that change the lives of students and educators. A leading voice in the global education community, Joanne's insights are illuminated by continued, hands-on experience with groups from different cultures, backgrounds, and schools around the world. She has published several books on teaching, learning, and system change, and also serves as a founding Executive of Karanga: The Global Alliance for Social Emotional Learning and Life Skills.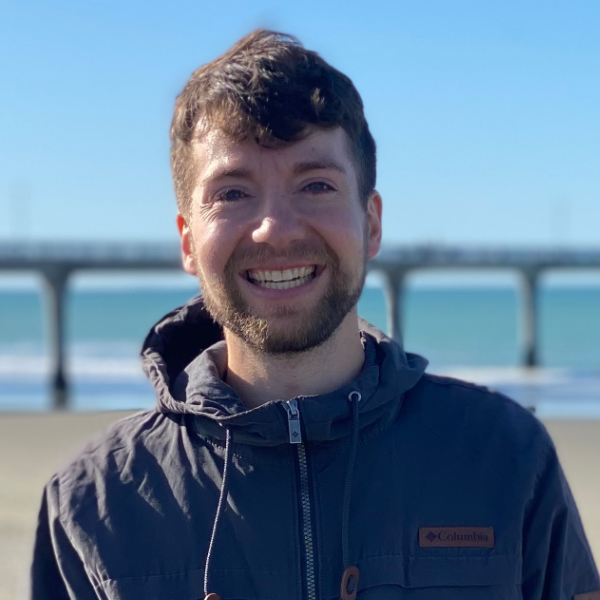 Matthew Kane
Director, The Learner First
Matthew Kane works closely with school communities to improve students' outcomes and share learning stories. A Director at The Learner First, Matthew has partnered with diverse schools and school systems globally to develop contributive learning tools, language, and practices. He coauthored Measuring Human Return: Understand and Assess What Really Matters for Deeper Learning and graduated from the University of Notre Dame.